To help you figure out which apps and software tools would be the best fit for your Accounting Firm, we have put together a list of the Top 50 Apps for Accountants.
For Accountants today time is the most precious commodity. Firms are constantly looking for ways to save time and, as technology has advanced, a number of apps have emerged that can help Accounting Firms become more productive. 

Because technology is now such an intrinsic part of both our personal and professional lives, the apps we have included on the list go beyond traditional accounting software. Tools that can facilitate communication with remote employees or automate legacy processes are now fundamental for Accounting Firms. Such is the level of technical sophistication in Accounting Firms today, that we have decided to split our list of best apps for accountants into the following categories:
Bookkeeping and Accounting
Payment Processing 
Payroll and Benefits
Communication
File Storage and Management
Business Expense Tracking
Password Management
Invoicing
Time-Tracking
CRM
Document Collection 
Helpdesk and Unified Inbox
E-Signature
Proposal and Engagement Letter
Accounting Practice Management
Marketing

Below is our list of Top 50 Apps for Accountants, we hope you find it valuable as you build out your tech stack.


1. Apps for Accountants – Bookkeeping and Accounting Software
As an accountant it is essential to have bookkeeping and accounting software which can be used to track financial statements, cash flow, invoicing, bank accounts, and purchase orders. Below are some of the leaders in the bookkeeping and accounting software space.



Packaged, developed, and marketed by Intuit, Quickbooks is mainly for small and medium-sized businesses. It is the most popular small business accounting software to manage income, track expenses, and maintain your organization's financial health. Key features include:


Remote payroll assistance and outsourcing
Electronic payment functions
Online banking and reconciliation
Mapping through Google Maps
Marketing options through Google
Email functionality courtesy of Ms. Outlook and Outlook Express
Time tracking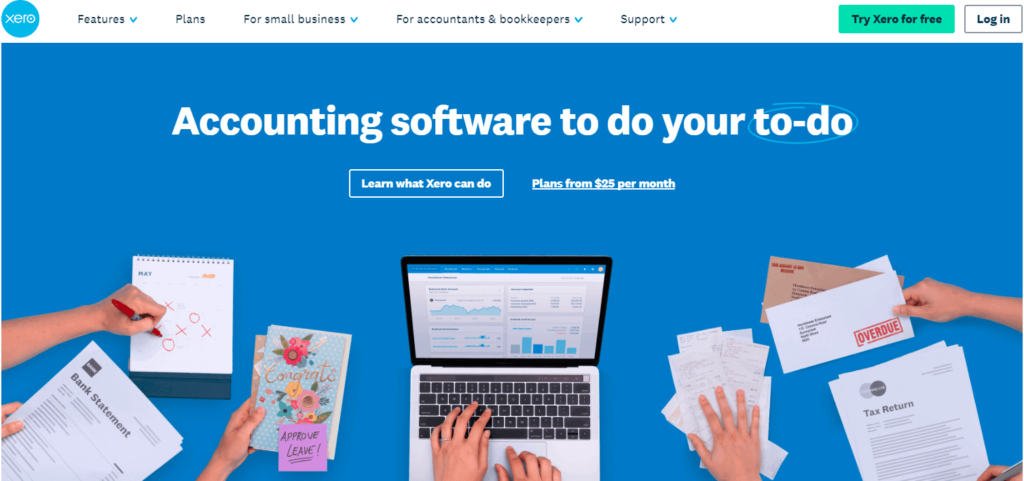 Xero provides cloud-based accounting software for small and medium-sized businesses, running through a secure online interface. It has an in-built multi-currency functionality that allows you to view currency conversions instantly. Your accounting firm can use it to store all bookkeeping records externally, without risking data destruction. Key features include:


Tracks expenses, projects, and fixed assets
Online banking
Accepts payments
Payroll with Gusto
Online file storage
Accounting reports generation
Analytics
Inventory software

Xen is cloud-based accounting platform that provides users with a new way of doing accounting. The Xen platform combines slick cloud-based systems, fully paperless processes and a knowledgeable, proactive team of professionals who help lift the burden of running a business.


Bookkeeping and tax compliance
Payroll
Tax Planning
App Advisory
Virtual CFO

Hubdoc provides CPA Firms with a solution that lets you import all your financial documents and export them into documents you can use. This solution enables users to easily capture bills and receipts by taking a picture on your mobile device which can be emailed, scanned, or uploaded into the Hubdoc platform. Key features include:


Simple document capture
Integrations with tools like Xero, QuickBooks Online, and Bill.com
Auto-filing and sorting
Sophisticated document search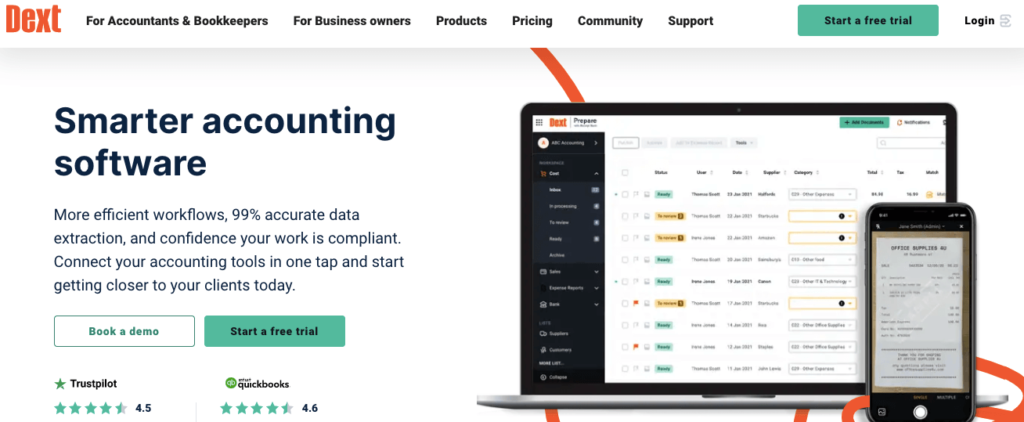 Next is an intuitive and easy to use app that can help CPAs get rid of that pile of receipts in the corner of the office. Users can take a picture of a receipt with their mobile device to capture. An added bonus is that Next syncs with tools like Xero, QuickBooks Online, and QuickBooks Desktop so your receipts and transactions are recorded. Next offers 2 powerful tools: Next Prepare for automatic data capture and Text Commerce which automatically fetches your clients' sales data from e-commerce and point-of-sale platforms.


Simple document capture
Automated data capture
Task automation
Turns bookkeeping data into valuable insights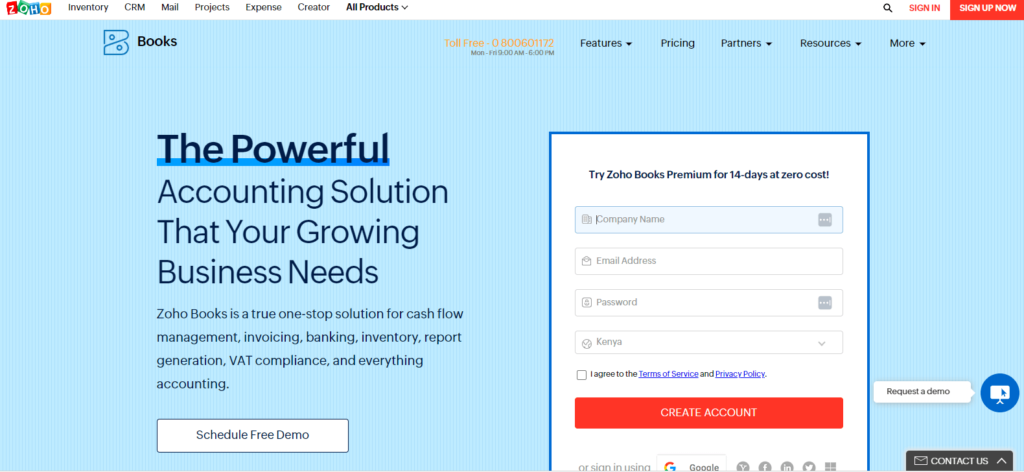 This tool is a one-stop solution for bookkeepers and accountants and is ideally suited to small businesses. Zoho books help you to customize your accounting, understand your financial standpoint, and manage your entire accounting process. Key features include:


Invoice processing
Vendor Portal
Expense tracker
Online payments
Online banking
Time and inventory tracker
2. Payment Processing Apps for Accountants
In 2021, a McKinsey Survey found that 82% of Americans are using digital payment methods – up 4% on the previous year. Payment processing software provides Accounting Firms with a secure and efficient way to accept client payments. Below we have listed some tools we feel are among the top payment processing solutions available to Accountants today.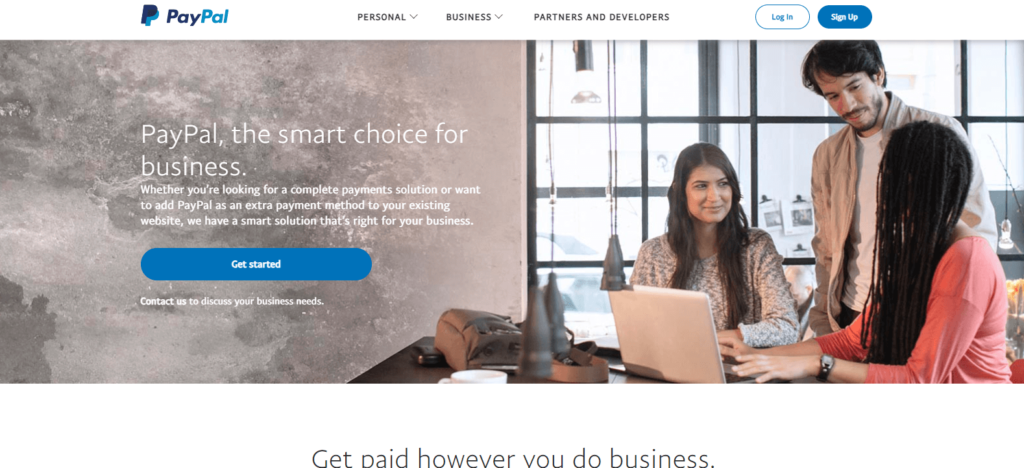 Allows the accounting firm or the accountant to effectively and securely receive payments or make payments online conveniently and cost-effectively as long as the firm or individual has an email address. Some features are:


Accepts debit and credit cards
Instant payments
Bank-to-bank payments (ACH) and eCheck processing.
Split payments
Mobile access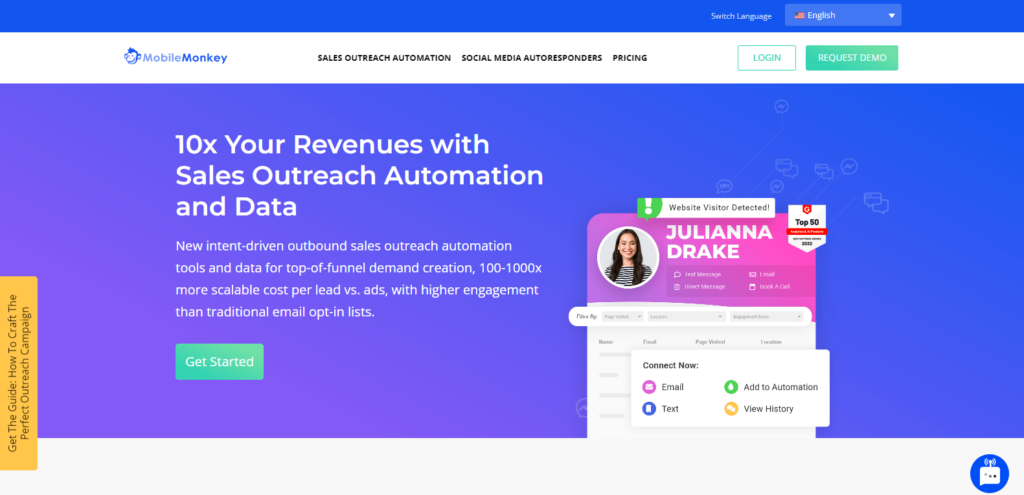 Owned by PayPal since 2013, Venmo allows you to pay and request money from contacts with ease. It is not only used for peer-to-peer payments but small businesses can use it. It is not confined to the B2B world but the B2C world as well. Some features of Venmo are:


Accepts Debit and Credit cards
Mobile access
ACH payment processing
Data synchronization
In-person payments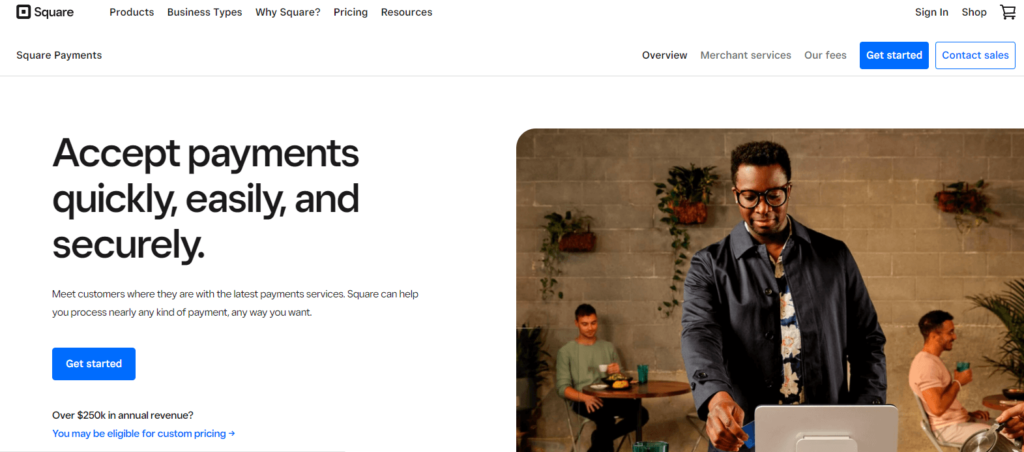 Initially, a swipe-based payment processing system known as Squareup, Square is suitable for different types of business, whether online or brick and mortar. It comes with features that improve customer experience and manage your business efficiently. Some key features include:


Payment processing
Checkout
CRM
Track sales and inventory
Transaction management
3. Payroll and Benefits Software 
These software tools can help Accounting Firms track employee attendance, work shifts, and time-off accurately and efficiently. SCORE conducted a survey and found out that many small business owners spend over 41 hours on tax calculations and payroll processing each year. Payroll and benefits software takes this burden off your shoulders by handling salary structure, tax filing, bank account, attendance, wages, and more. Below, we have listed the top payroll and benefits software for accounting firms to consider.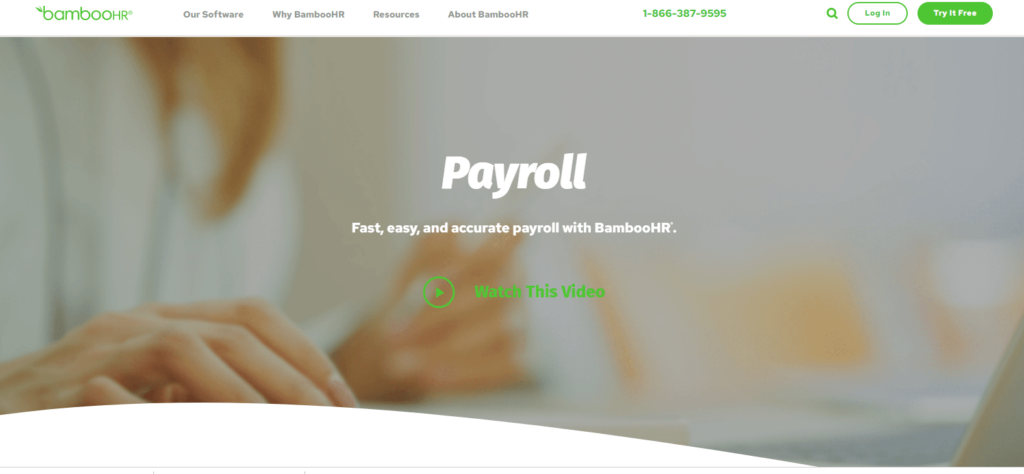 BambooHR has simplified the payroll process and saved you, the accountant, valuable time, by providing an easy three-step process: federal and state tax filing, excellent customer support, and a single source of data. A very interesting fact about Bamboo HR is that, in addition to payment processing, it organizes all the information throughout the employee life-cycle. Some notable features of BambooHR include:


Benefits and payroll administration
Centralized employee database.
Applicant tracking system
Time and attendance tracking
Employee and manager self-service.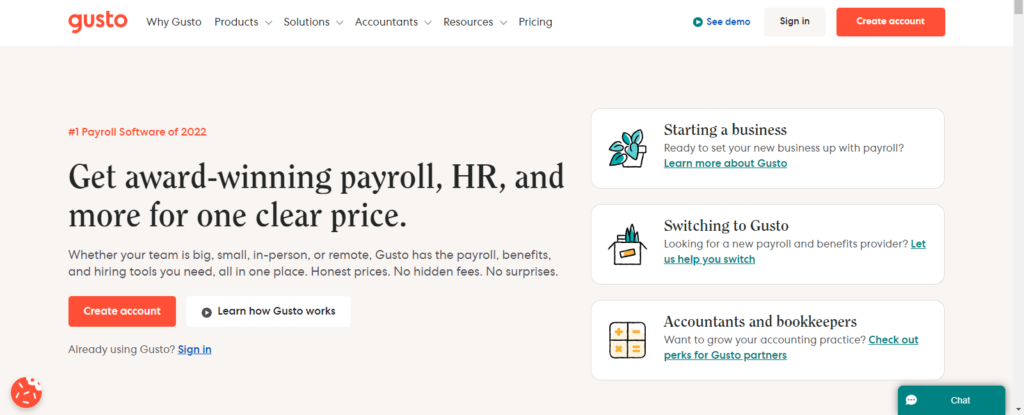 Gusto automatically calculates your team's hours, PTO(Paid Time Off), and Holidays. That means your time as an accountant is saved and productivity maximized, at the same time keeping your co-workers happy. Gusto helps growing businesses to onboard, pay, insure and support teams with payroll, benefits, and more. Some features of Gusto are:


Unlimited bonus and off-cycle payrolls
Paperless paychecks
Easy cancellations
Multiple pay rates
Hourly and salaried employees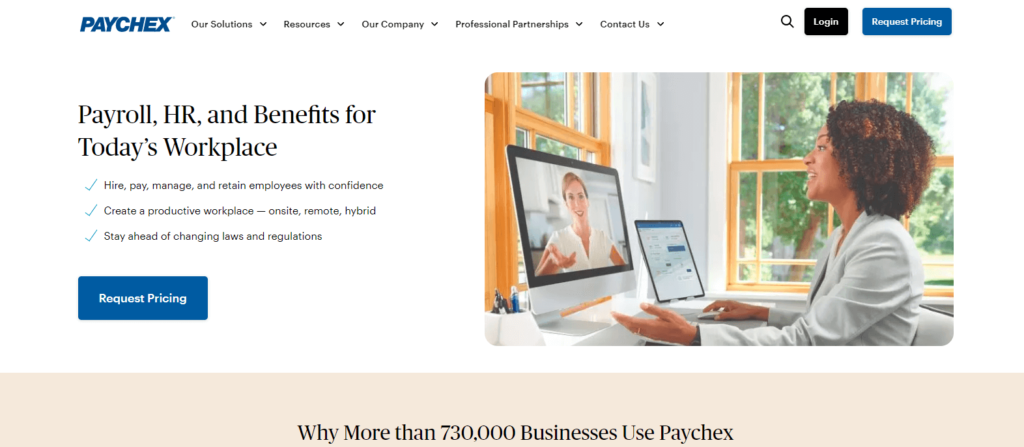 Paychex is an American provider of human resource, payroll, and benefits outsourcing services for small- to medium-sized businesses. An interesting fact about HR is it was named to HR Examiner's 2020 Watchlist for the use of AI in HR. Some features of Paychex are:


Online payroll and tax filing
New Hire reporting
Employee Handbook Builder
Paycard
Time and attendance tracking
4. Communication Apps for Accountants
Communication software bridges the gap between people in different vicinities or different geographical locations. With the steady rise of virtual jobs, software like Zoom, Email, Google Meet, Whatsapp, Skype, GoTo Meeting, and more can keep communication going and maintains connection among remote and hybrid employees at your Accounting Firm. Below we have listed some tools that can help facilitate effective communication at your firm.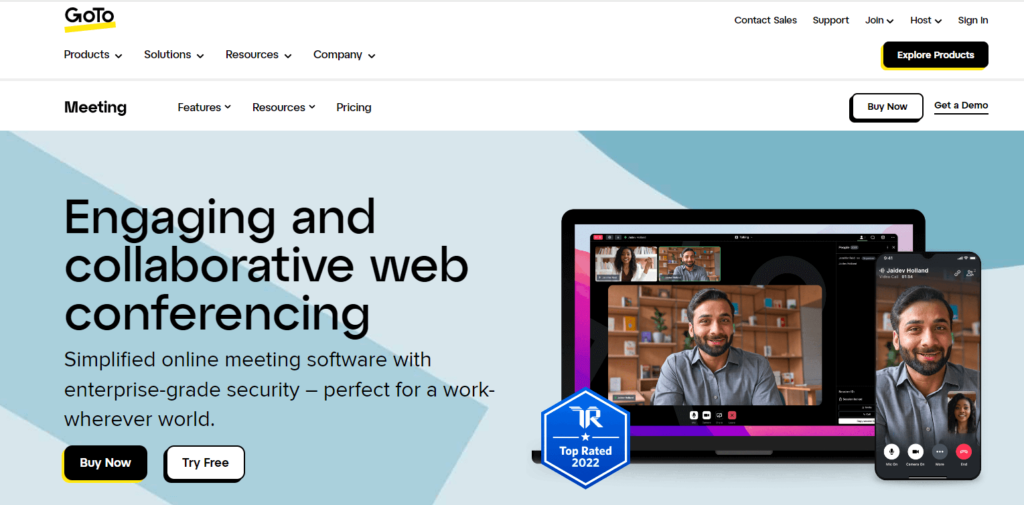 GoToMeeting is an online video conferencing platform, which comes as part of GoTo Connect, which is an all-in-one communication platform focused on Small and Medium-sized businesses. GoTo Meeting is an award-winning platform, Top Rated in 2022. Some features of GoTo Meeting include:


Meeting transcriptions
Integrations to Google Calendar, Ms. Teams, Salesforce, and more.
Meeting rooms
Meeting recordings
Mobile conferencing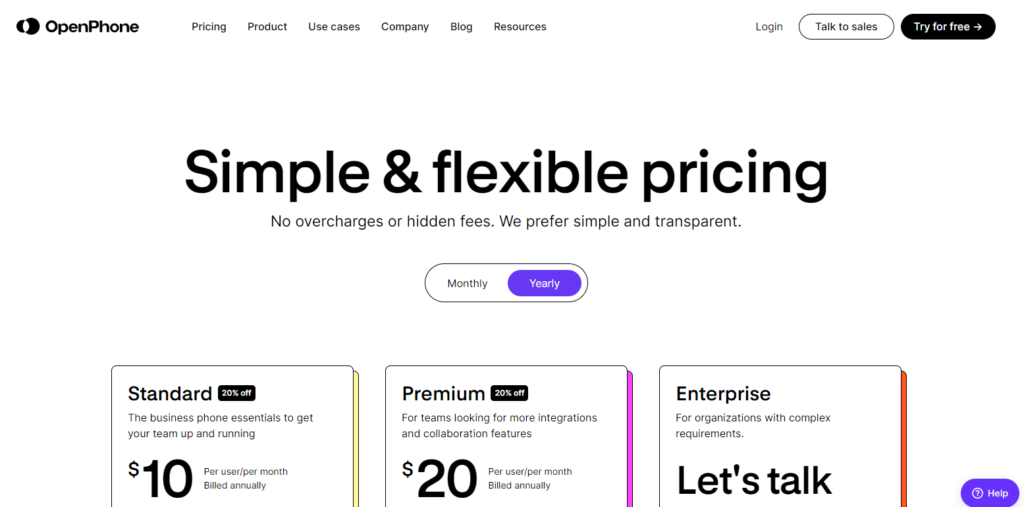 OpenPhone is a modern business phone system that teams can use to call, text, or carry out lightweight CRM tasks. OpenPhone is excellent for individuals and teams. Some key features include:


Helps you get unique phone numbers for work or port your already existing phone number.
Lightweight CRM
Calling
Fast and efficient messaging
Shared inbox for your team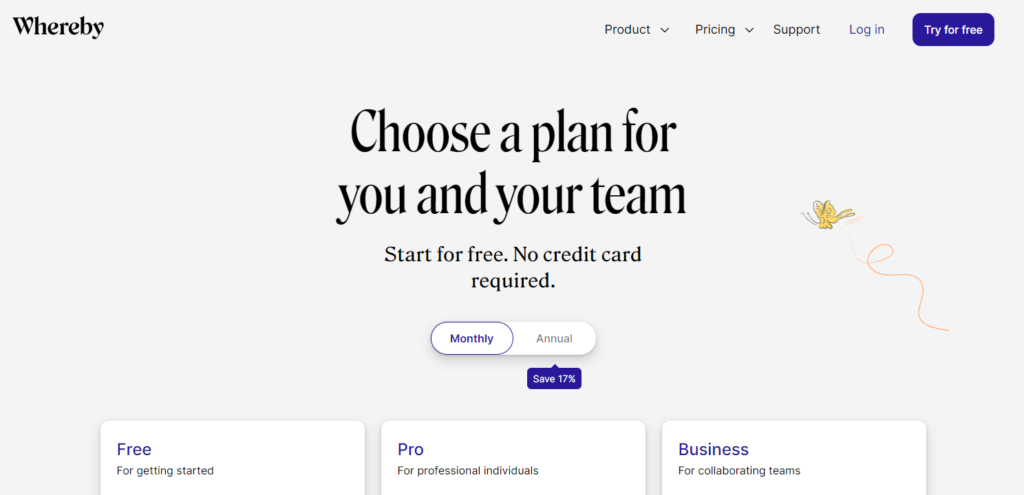 The easiest way to host online video meetings. You do not need to download an app or install software for it. All you need is your own personalized URL. As a result of the easy one-click-to-join approach, thousands of companies are opting for Whereby. Some features include:
 
Personalized meeting rooms
No installs, downloads, or logins for guests
Live video integrations to your product
Record, download, and share meetings
Meeting room lock; GDPR compliant
5. File Storage and Management Software
File storage and management software can help your Accounting Firm to store and organize electronic documents or captured data from paper documents. This software helps accounting firms to store, organize, edit, collaborate, track workflows and share files from a single, secure point. Highlighted below are some of the leading file storage and management software solutions.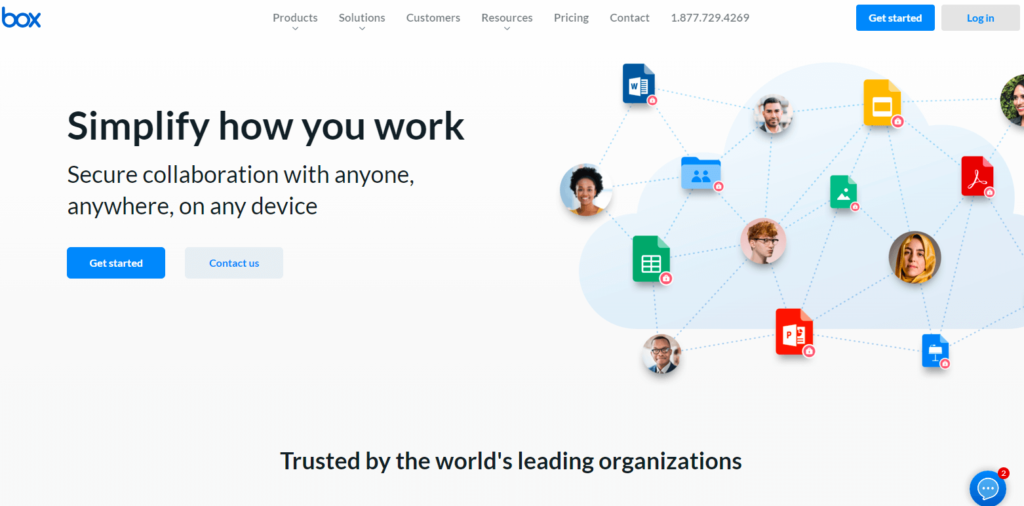 Box enables your Accounting Firm to share files online and collaborate with your team from a single point, on any device. With Box, you are able to automate repetitive tasks that are of great importance to your organization like contract management or HR onboarding. Some key features are:


App integration
Powerful e-signatures with BoxSign
Advanced security controls
Collaboration
IT administration and controls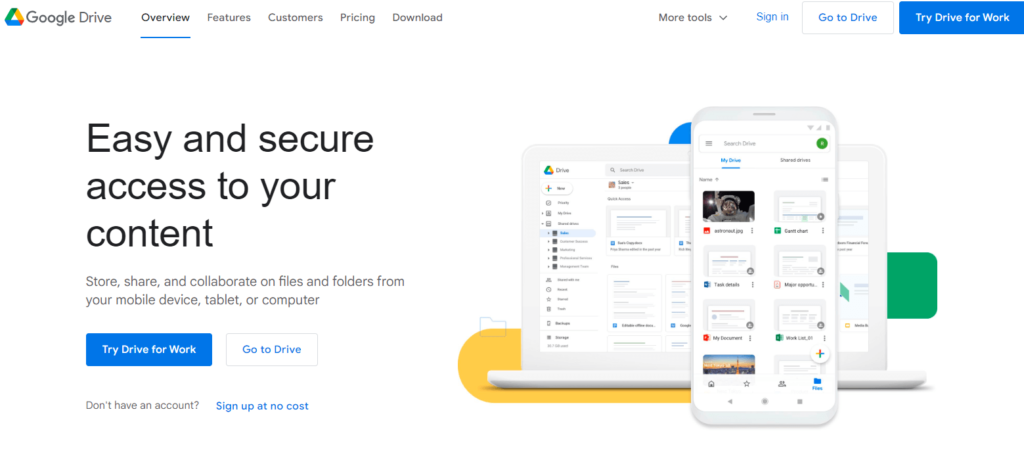 Google Drive is a cloud-based storage solution that enables you to store your files and access them online. It syncs photos, stored documents, photos, and more on various devices, be it your PC, tablet, or smartphone. Important features include:


Collaboration
Integration
Built-in protection
Shared drives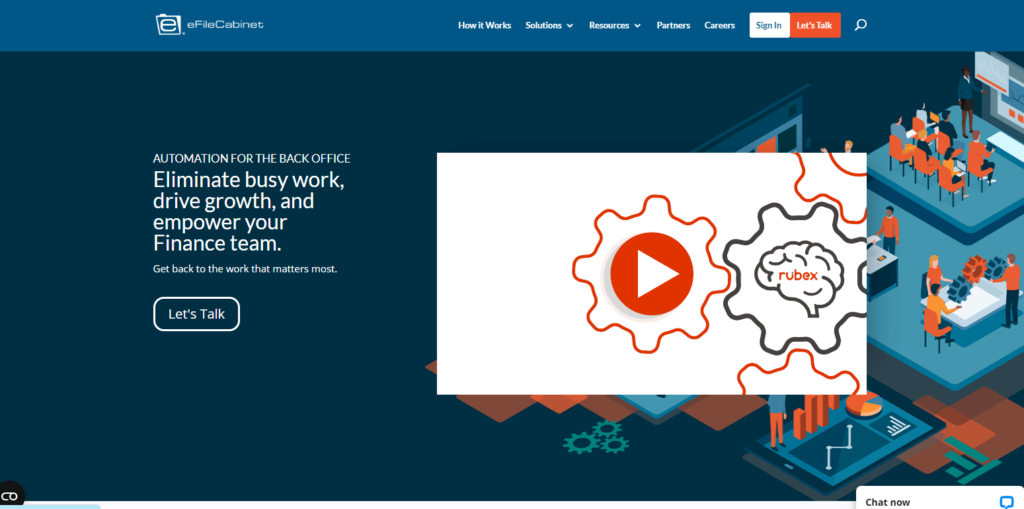 For small and medium size businesses, eFileCabinet provides a variety of functions like scanning, tagging, workflow, and cloud storage. It is easy to use and provides dynamism that any user can get comfortable getting around. Some notable features include:


Automated cloud backup service
A diverse template library
Multiple management tools
Retention dating that allows for storage and deletion of files upon expiry
Bank-grade security like 2- factor authentication
6. Business Expense Tracking Software
Business expense tracking software helps with the automation of expense recording from receipts. It allows the accountant to track expenses electronically, process reimbursements, and keep records of receipts. Some of the industry leaders are highlighted below.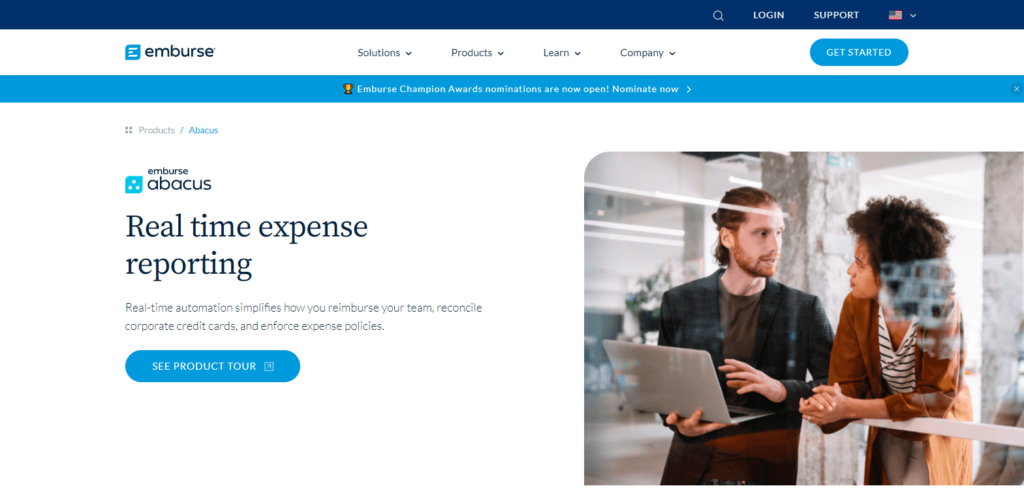 Abacus is an expense management system built for teams. Emburse Abacus offers Emburse cards to allow organizations to issue them both virtually and physically, giving companies real-time control over employee expenses. Some of the features of Emburse Abacus worth noting are:


Approval routing
Me tab- Where all your pending and completed expenses are displayed, as well as those awaiting reimbursement.
Team tab- Similar to the 'Me Tab' but focused on the team
Detailed insights on your accounting firms' expenditure
Emburse Abacus Integrations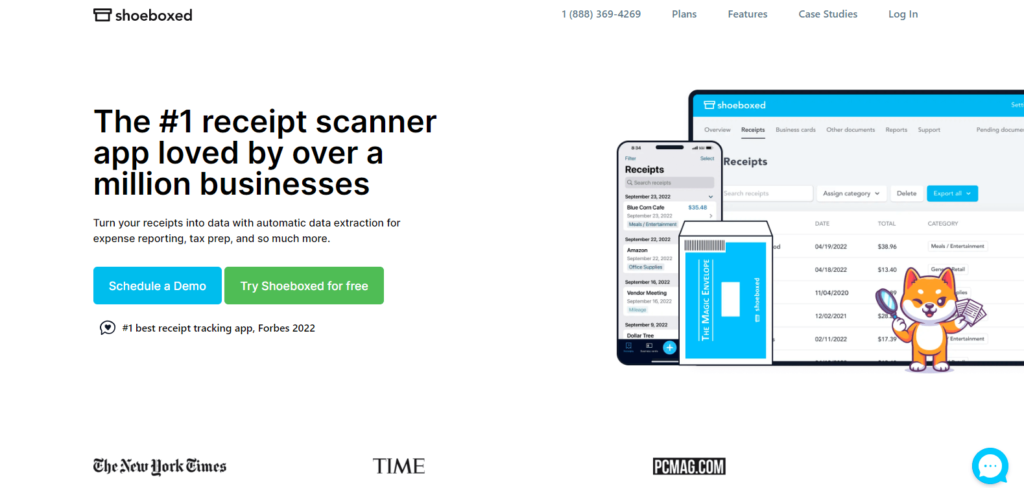 With Shoeboxed, you are able to scan your receipts, business cards, bills, and other documents into a secure online account. Having your receipts scanned and safely stopped enables you to track your expenses effectively and maximize reimbursement because then, you have a reference point. Some features of Shoeboxed are:


Expense capture on the go
Expense reporting with receipts anywhere at any time
Magic envelope creation
Automatically import receipts from Gmail to Shoeboxed
Create excellent online contact lists from business cards

Would you like to reduce admin tasks and process employee expenses easily? Then Rydoo is it. With Rydoo, you can scan and digitize receipts, reduce administrative tasks, and process employee expenses. Below are some key features of Rydoo.


Real-time expensing
Faster reimbursement
Immediate visibility in the expense pipeline
Improves compliance
7. Password Management Apps for Accountants
Password Management Software is used to store and manage passwords online in an encrypted database, which is locked behind a master password. With a password manager, you do not need to memorize multiple passwords because they store the passwords safely for you in one place. As Accounting Firms become more technology-driven, the risks of data breaches increase. Tools like those we listed below can help you to secure the passwords of employees in your firm.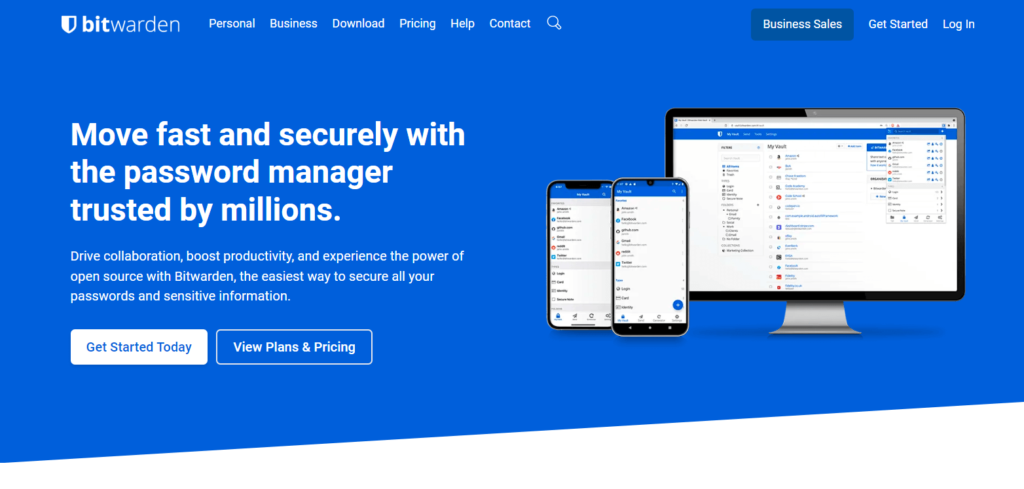 This option is absolutely free with no limits and is open-source, meaning the code is open to scrutiny and anyone can seek out its loopholes and fix them. Bitwarden offers a variety of client applications including web interface, browser extensions, mobile apps, and command-line interface. Bitwarden is used to store passwords securely in a vault. Some features include:


Cross-platform access
End-to-end encryption
Extremely secure
Thorough compliance including GDPR compliant
Vault health report access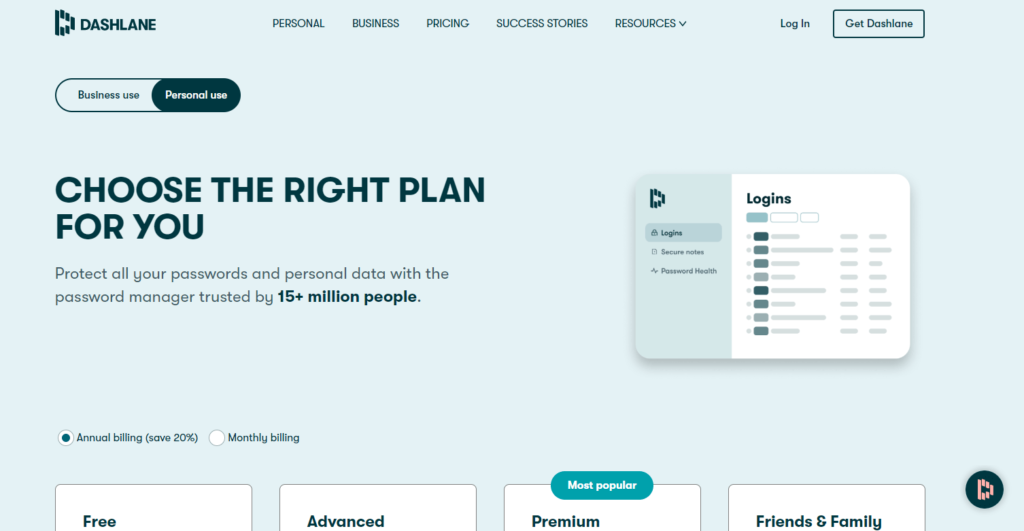 In addition to being a password manager, Dashlane helps accountants store online receipts in the vault. An interesting aspect about this password manager is that it looks for leaked or stolen data on the web and alerts you immediately in case of a breach. Dashlane is subscription-based. Some key features include:


Password generator
Storage and autofill passwords
Dark web monitoring
Password History
Live chat support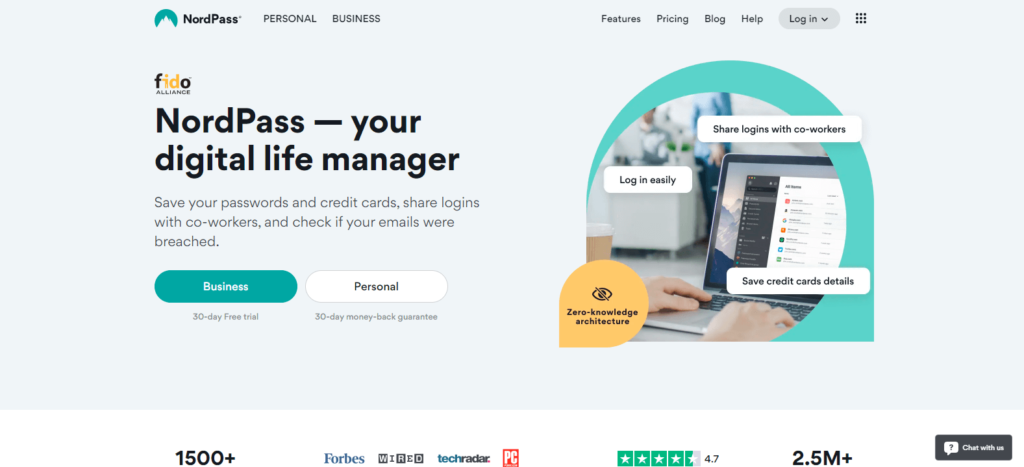 Nordpass is fairly new in the market but a product of a trusted VPN provider called NordVPN. It stores passwords in an encrypted format in a secure vault, that can be used on the web, your desktop, and your mobile device. With the premium version you will be able to log in from multiple devices. Notable features include:


XChaXCha20 encryption
Complex password generation
Secure password sharing
Emergency access
Identify vulnerabilities
8. Invoicing Software
Invoicing software is an asset to your accounting firm because it eliminates errors from invoices and therefore facilitates prompt payment from clients. It generates billing for services offered.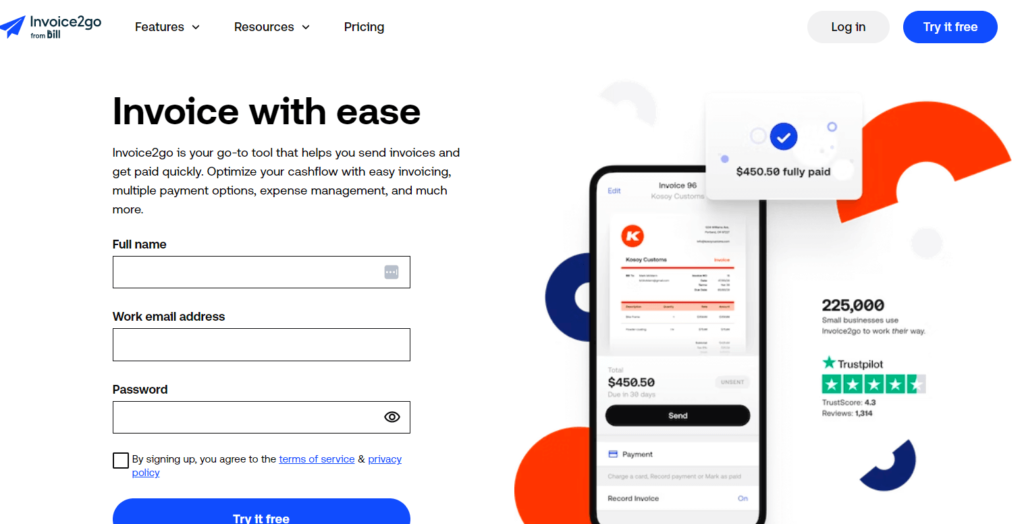 Invoice2go is designed to create and send invoices, an expense tracking, and reporting tool for micro and small businesses. It has a simple easy-to-use interface with no complex functions. Some key features are:


Request feedback from customers and build credibility
Integrations
Online payments
Invoice on the go
Project management
This tool is a cloud-based invoicing software solution designed to create, send and track professional invoices, credit notes, purchase orders, delivery notes, quotes, and customer statements. It also helps you to record bills and keep track of payments pending for suppliers. Features include:


Automated billing with recurring invoices
Create your own reports
Include reverse and non-reverse charge items on a single invoice
View VAT obligations
View sales and purchase reports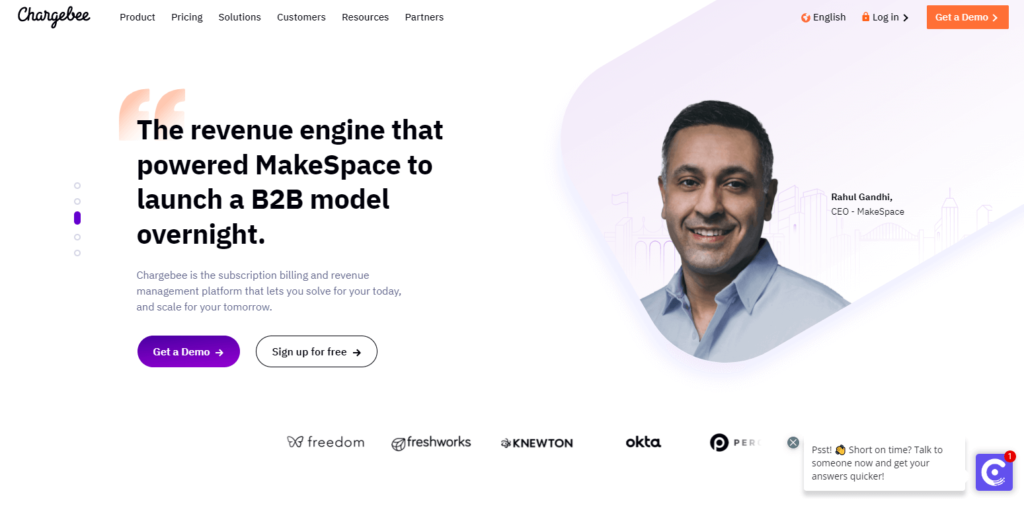 This app is a unique invoicing software solution built for companies that offer subscription services. It integrates with leading payment gateways like Stripe, PayPal, and Braintree and allows your Accounting Firm to automate recurring payment collection alongside invoicing, taxes, accounting, email notifications, SaaS metrics, and customer management. Features include:


Visibility into revenue pipeline
Payment collection
Invoicing
360-degree reporting and analytics
Pricing and catalog experiments
9. Time-Tracking Apps for Accountants
With time-tracking software, the employees in your accounting firm are able to manually or passively log in time spent performing tasks and projects as well. This software helps you to manage your employees' time. Helps keep track of what takes most of your employee's time and as a result, increases efficiency and productivity. Some of the best time-tracking apps available are listed below.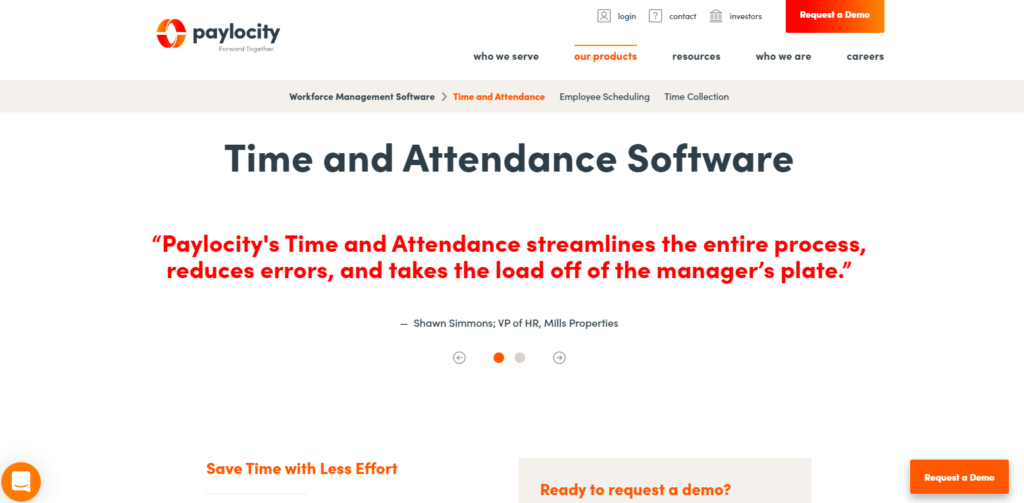 Paylocity is an impressive payroll software solution coupled with human resource management. With the HRM software, time and attendance tracking are available. Paylocity offers innovative and flexible time collection. Employees in your accounting firm can conveniently clock in and out. Features include:



Activity tracking
Time-tracking software
401 (k) tracking
Talent Onboarding
Global Payroll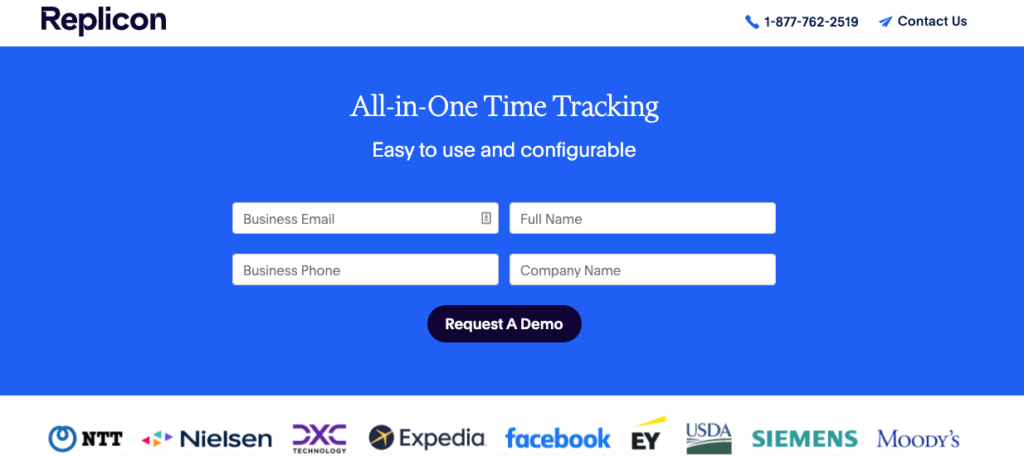 With Replicon PSA, salaried and hourly workers easily enter their time, vacation, attendance, and expense information. Built for your accounting firm and companies of all sizes, Replicon captures, analyzes, and optimizes time for productivity, profitability, and employee satisfaction. Some noteworthy features of Replicon PSA are:


Time-tracking
Global time off
Expense tracking
Workflow management
Payroll

As one of the leading time management apps for accountants, Time Doctor includes keystroke logging, screenshot, and internet usage tracking software. It measures and analyzes how your accounting firm uses its time. Features include:


GDPR and HIPAA compliance
Online timesheets and payroll
Distraction alerts
Easy setup and support
Offline time tracking
10. CRM Software
CRM Software is used by companies across many industries, but for this list, we have pinpointed the most suitable CRM Software apps for accountants. CRMs help to  put everything together in one place, all the calls, forms filled, emails, texts, documents, meetings, quotes, purchases, and all tasks associated with clients – thereby replacing the spreadsheets, databases, and apps that most businesses put together to track client data. Below are some of the leading CRM tools for CPA Firms.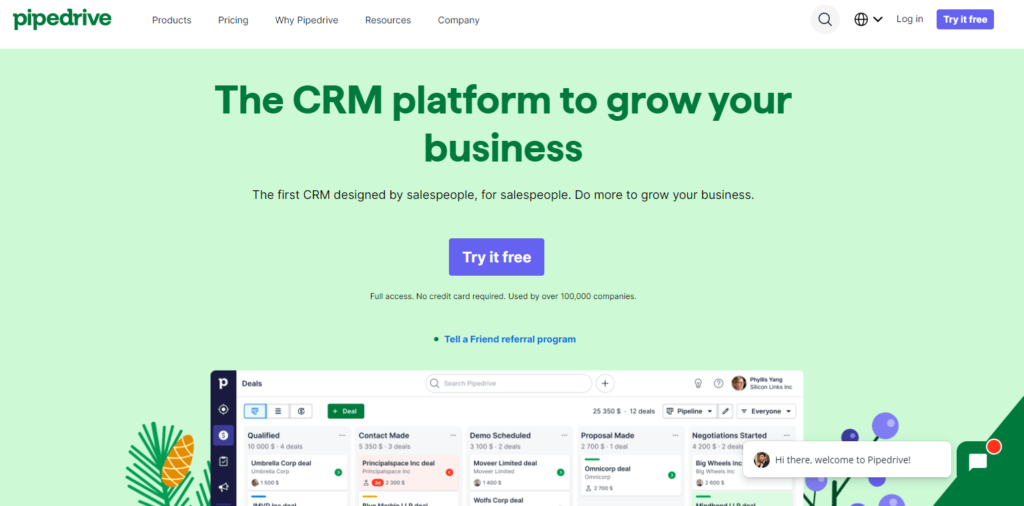 Pipedrive is a cloud-based sales and customer relationship management tool. Using Pipedrive helps you to monitor your sales, capture the right leads, and monitor deals closed or in the pipeline. Features include:


Customizable pipeline
Revenue forecasting
Customizable online forms
Lead sorting
Team collaboration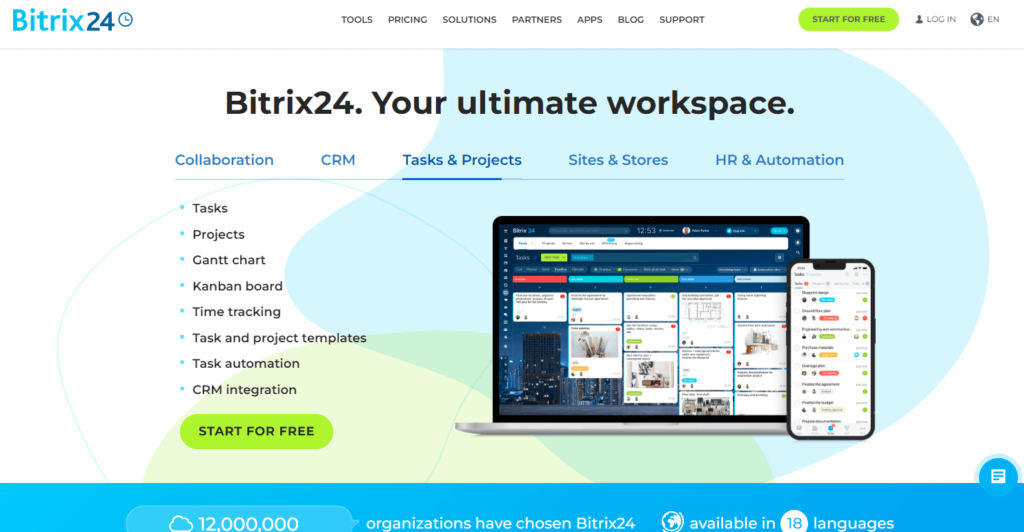 Bitrix24 is a collaborative software that brings your team together to accomplish daily tasks like marketing and sales. It is suitable for telemarketing companies and if your accounting firm handles quite a number of calls, then Bitrix24 is great. Features include:


Easy data migration from other systems
Detailed report generation
Lead tracking and web forms
Marketing automation
Multichannel communication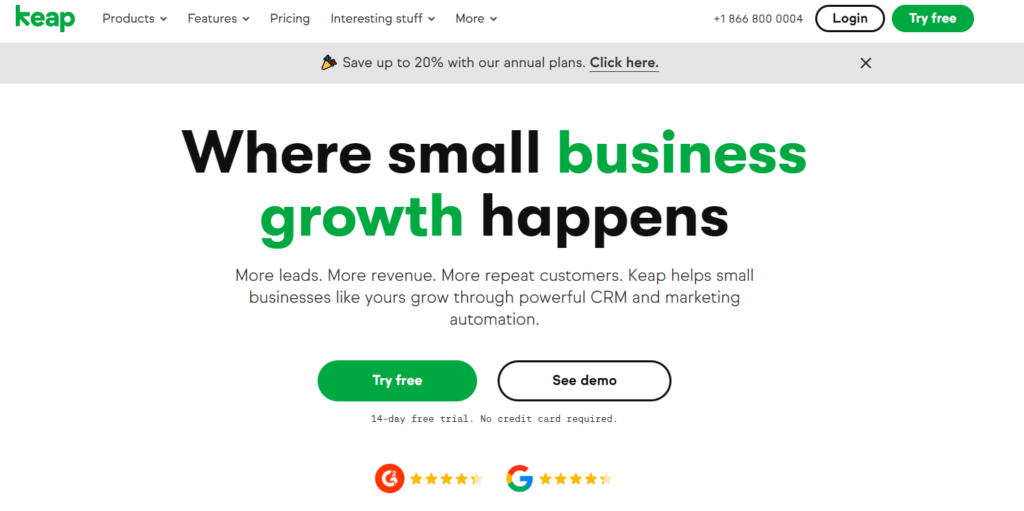 Keap is a solution focused on email marketing and sales for small businesses, with Customer Relationship Management products. An interesting feature about Keap is that, aside from it being a CRM and marketing automation tool, it also ties in a shopping cart! Features include:


Automated lead capture
Sync contacts and trigger automation across different apps suitable for your accounting firm
Track and manage leads
Analytics and CRM reporting
Repetitive tasks automation
11. Document Collection Software
Document collection software tools are amongst the most important apps for accountants. Designed to smoothen the client document collection process, this software helps reduce errors due to handling, enhances security, and boosts productivity. Below are some of the leading client document solutions for CPA Firms.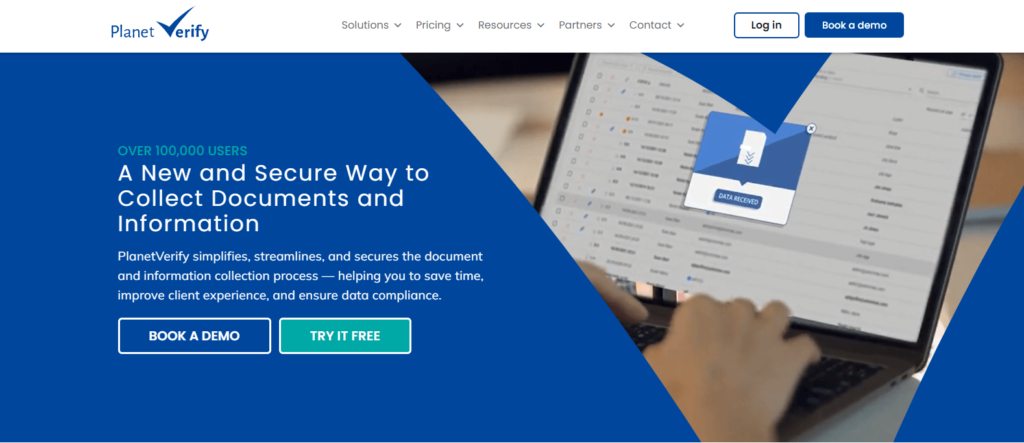 PlanetVerify helps Accounting Firms to collect client documents and information in a secure, efficient, and GDPR-compliant way. It provides adaptable and flexible workflows that ensure a simple, fast, and smooth experience for the users. PlanetVerify is particularly strong in the area of AML document collection – a task accountants face regularly. Users can request AML documents via a secure, encrypted, and automated QuickLink – with built in reminders – that can be sent via email or SMS. This feature can eliminate many hours of manual work for your CPA Firm. Key features of PlanetVerify include:


Automated client document collection
Email, and SMS reminders
Recurring client document requests
End-to-end encryption
GDPR- compliance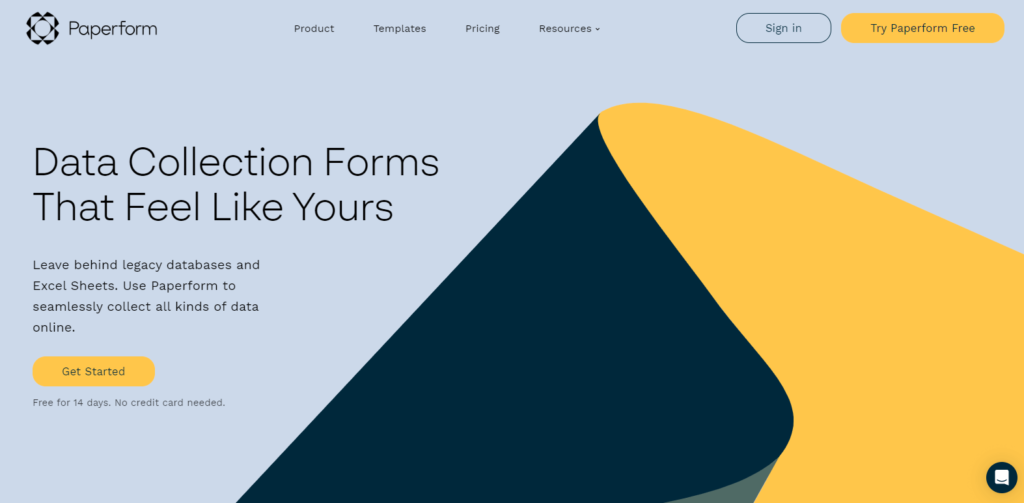 With Paperform, anyone in your accounting firm can create a beautiful, branded form to be used by potential customers. You do not have to be tech-savvy to create one. No code is needed. It is simple and easy to use and the beauty of creating a form using Paperform is that they feel like landing pages. Features include:
Automatically book meetings and appointments
Custom forms
Embed forms to the website or use personalized URL
Create memberships, set subscriptions and collect donations
Saves time, and money and boosts your productivity
12. Helpdesk and Unified Inbox Software
Helpdesk and unified software are used for the organization, management, and response to service-related requests. They can either be used for internal or external service requests. Having a unified inbox software helps consolidate emails from different departments in your accounting firm into one unified inbox.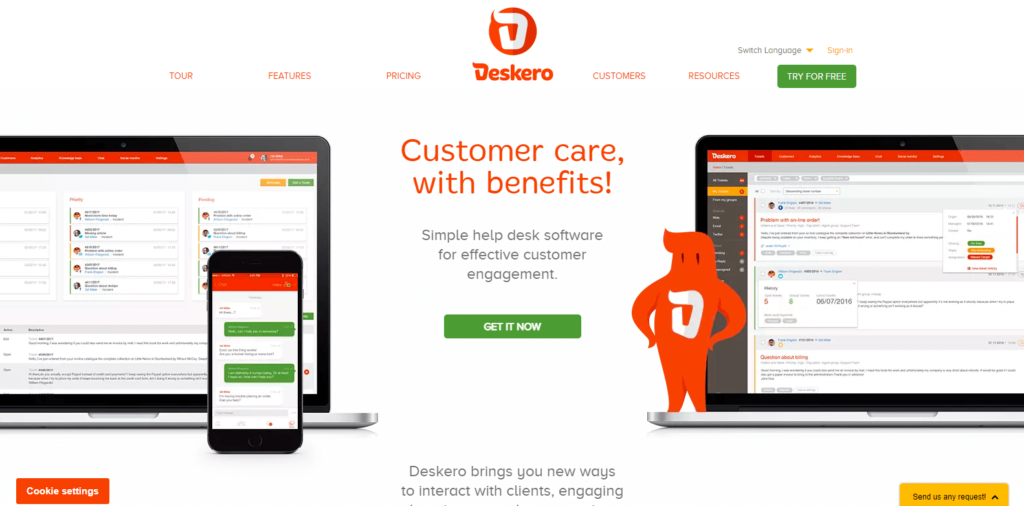 Designed for businesses of all sizes, Deskero is a simple customizable platform that provides CPA Firms with a support ticket system which maximizes engagement with clients through personalized conversations. Key Features include:


Convert requests from email to a ticket
Intergration into your own website
Fast and mobile
Personalized filters
Multi-channel support
Intercom provides your accounting firm with an innovative way to communicate or chat with your clients. It is an all-in-one customer communication solution that covers sales, marketing and support for teams in your organization. Features include:


Powerful chatbots, self-service, and centralized channels
Data-driven messages
Personalized conversation
On-site customer registration
Integrated knowledge base where clients easily find answers to their questions.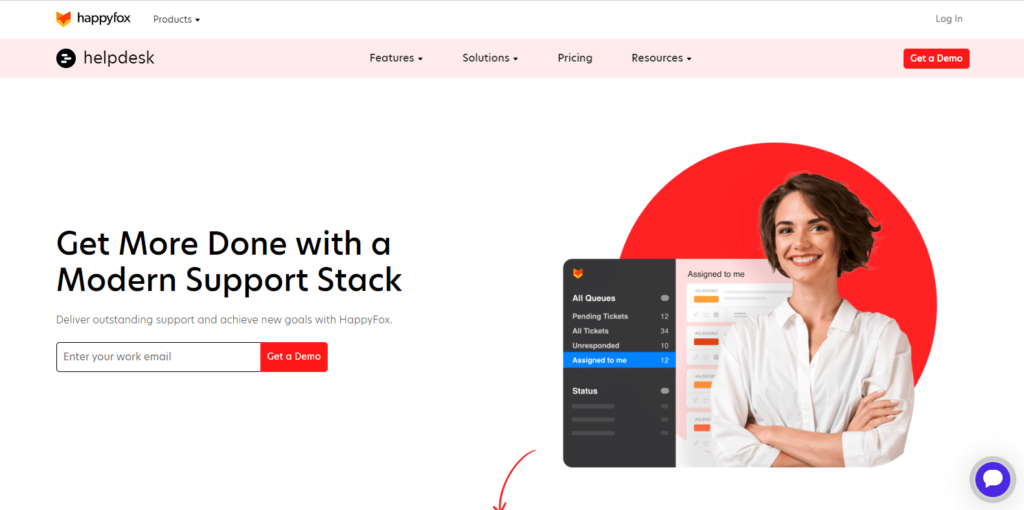 HappyFox tracks and manages customer queries across multiple channels. It is a cloud-based CRM solution that provides both help desk and ticketing options for your accounting firm. It can be integrated with other web apps like live-chats, voice and CRM. Key features include:


Automation
Survey creation
Ticketing system
Templated responses and actions for faster response
Detailed help-desk reports
13. E-Signature Software
E-Signature apps for accountants can bring major productivity benefits. This software helps to capture signatures from users from wherever they are. Through this software, deals are easily sealed electronically as opposed to manually signing and scanning, because they are legally binding.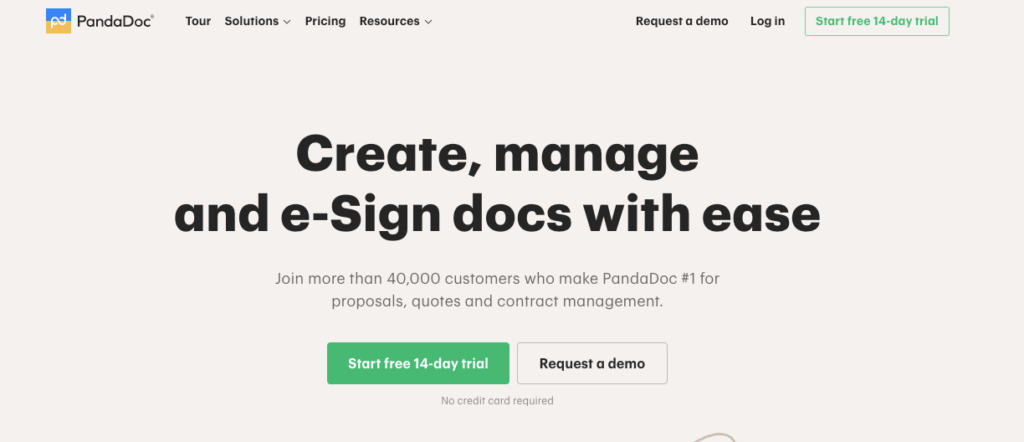 PandaDoc is software that has inbuilt electronic signatures. It is also a workflow management software and document builder. Some notable PandaDoc features include:


HIPAA and SOC2 Type II Certified 
Detailed client notifications
450+ templates 
Integrate seamlessly with software your accounting firm already uses
Simple and user-friendly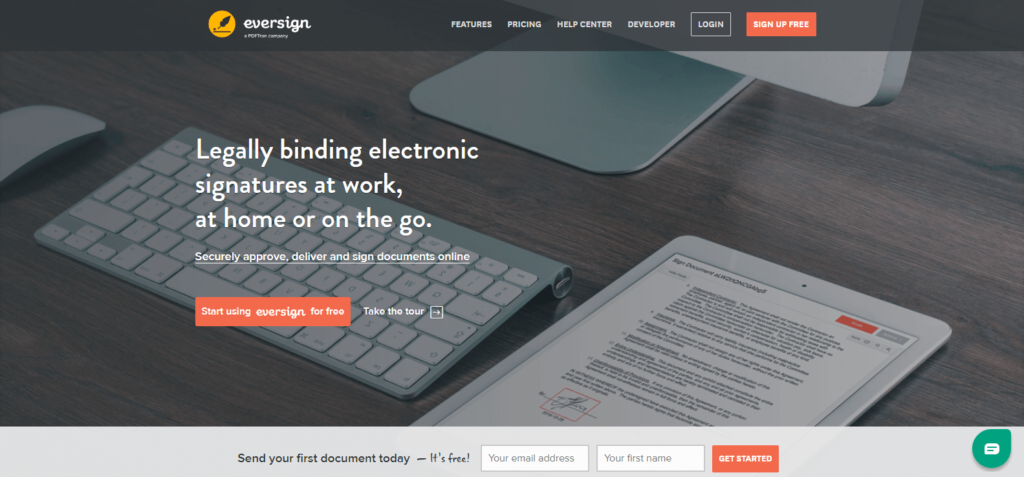 Eversign is a cloud-based electronic signature platform that allows you to use it on a desktop, tablet or mobile device. Eversign offers document security, audit trail, and a variety of templates. Other features of Eversign include:


E-signatures that are legally binding and compliant
Multiple business contract execution
Contact management
Connect to popular applications you already use
Schedule documents to auto-expire, export them or delete them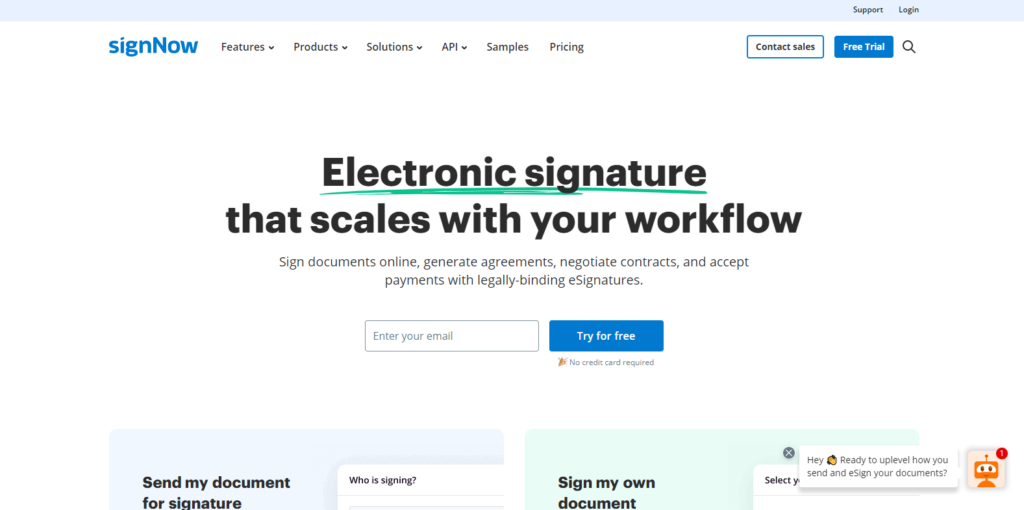 signNow helps users and companies sign and send documents for signing from anywhere and easily automate even the most complex eSignature workflows. Approval processes are automated and this minimizes errors. Features include:


Drag and drop signature fields
Work on the go
Set notifications on completion
Create teams
Multiple recipients signing
14. Proposal and Engagement Letter Software
Proposal and engagement letter software help you to keep track of your clients' proposal approval rights and send detailed engagement letters that are tailored to every client you are targeting. Using this software helps you create stunning proposals and engagement letters while helping you save time on drafts.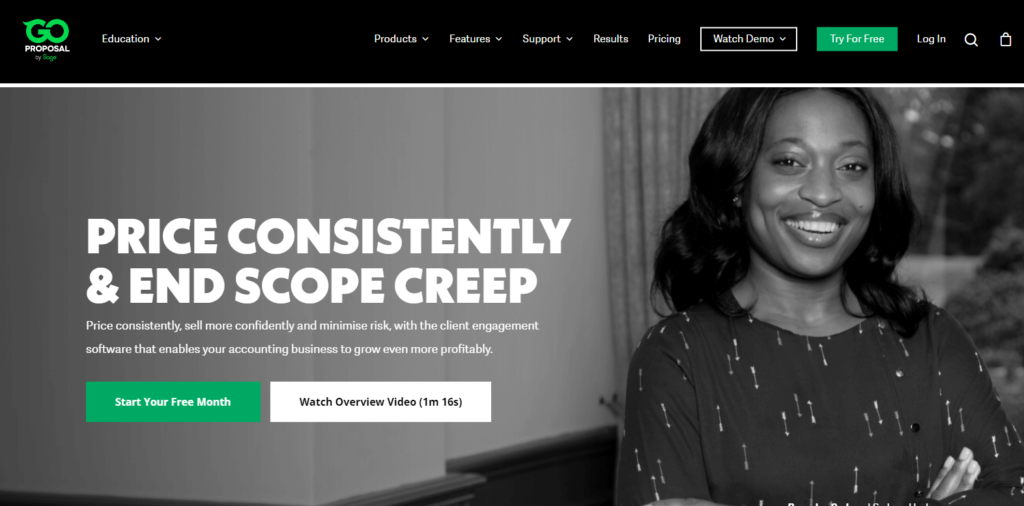 GoProposal is a pricing and proposal software built fo accountants. It helps accountants generate proposals and fee reviews instantly. It helps bring to perspective the price and scope of your product. Some other features of GoProposal include:


Real-time creation of proposals
Sophisticated engagement letters
Consistent pricing
Automation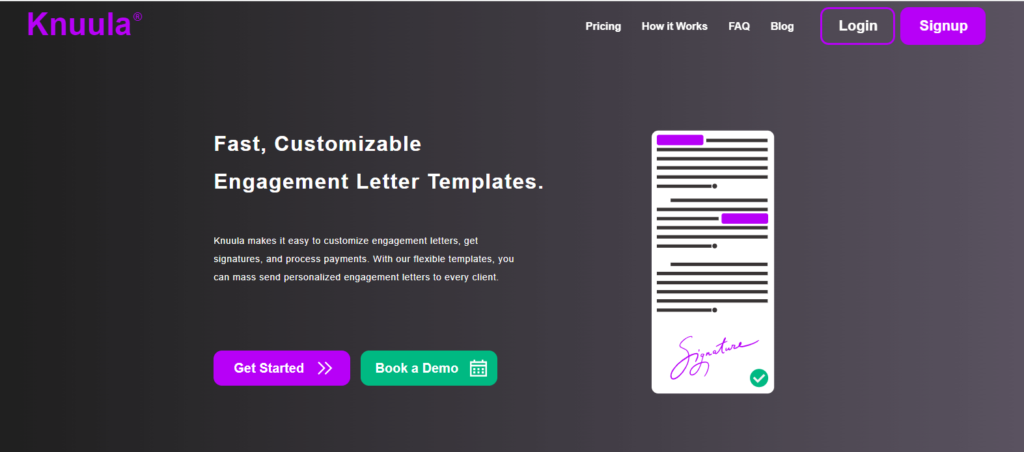 Knuula is contract software designed to let accounting firms automate their engagement letters. It has a variety of templates built to help accountants seamlessly create professional, beautiful, branded engagement letters. Here are some important features of Knuula:


Customizable templates
Payment processing
Rearrange sections to your liking
Easy editing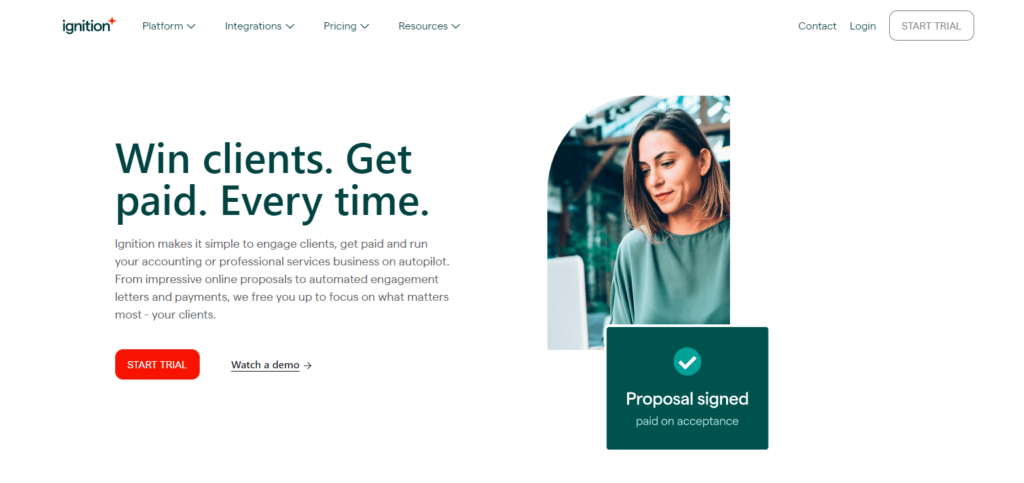 PracticeIgnition is used to automate the creation of proposals and payments and, as a result, boosts efficiency, maximizes revenue, and improves customer satisfaction. Some features of PracticeIgnition to note are:


Automated workflows
Centralized billing
Intelligent dashboard
Automated engagement letters
Online proposals
15. Accounting Practice Management Software
Accounting Practice Management Software is, in many ways, the engine room of your CPA Firm. Practice management apps for accountants can help you to manage and track clients, project, and employees in one centralized location – and also help eliminate time-consuming manual processes.



OfficeTools is accounting practice management software for future-focused firms. This tool will help you to add automation to your practice, align your team, and keep clients happy. OfficeTools lets users track time and billing, invoicing, contacts and client information, projects, and documents in one place while integrating with other key business tools.


Data Automation
Team Collaboration
Planning and Visibility
Customization Options
16. Marketing
CPA firms can hone their marketing processes and attract new clients by leveraging some of the top marketing apps for accountants available today.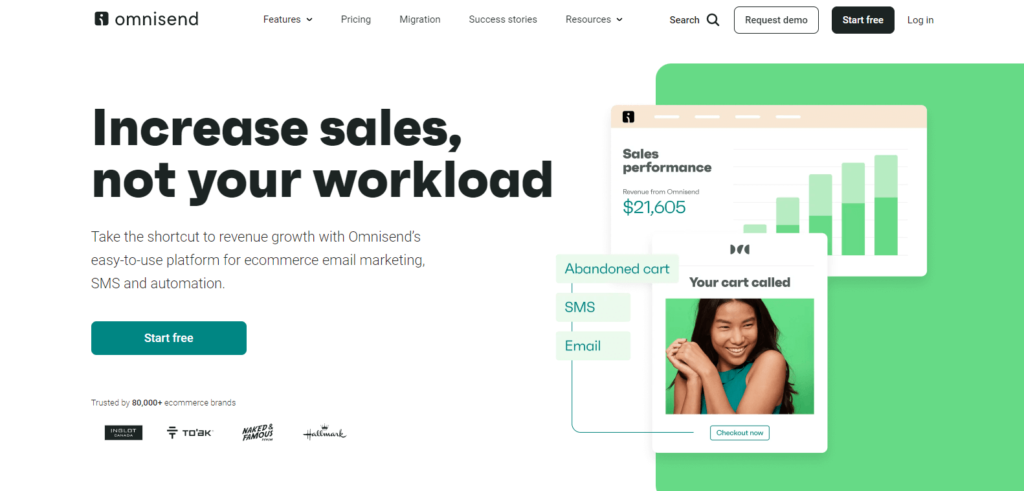 Omnisend is an email and SMS marketing automation software that builds customer engagement wherever they are. It offers a visual composer through drag-and-drop technology, for emails and captures features like landing pages and popups. Some key Omnisend features are:


Ecommerce integration
Live chat support
Marketing automation
Ecommerce workflows
Automation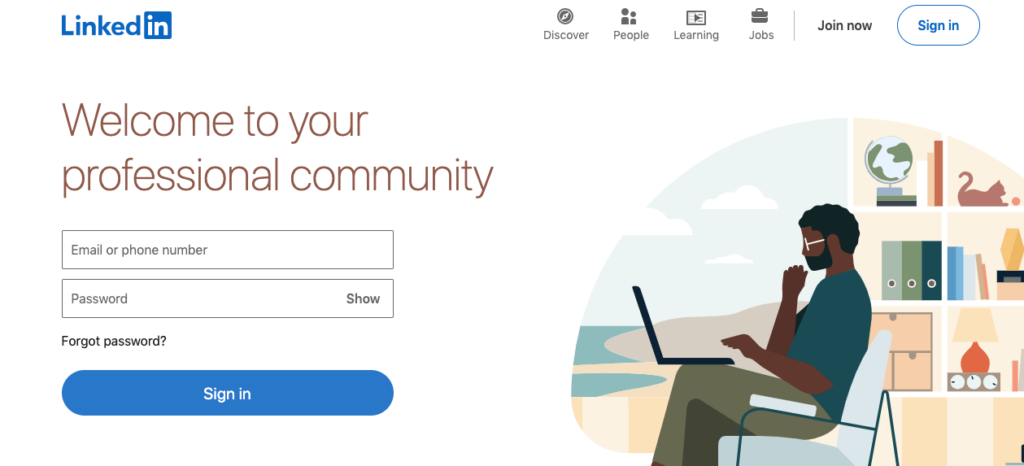 LinkedIn is undoubtedly the leading social network for professionals and is one area you don't want to neglect. LinkedIn is an important area where you can build your CPA Firm's brand and get yourself in front of potential clients. Premium options can give you increased visibility, more sophisticated search capabilities, and InMail credits. LinkedIn mail can be a very effective way to reach out to potential clients and doesn't suffer from the same noise as email and other channels. Key features of LinkedIn include:


Post and advertise new jobs at your CPA Firm
Industry and niche-specific groups
Inmail and messaging
Export LinkedIn contacts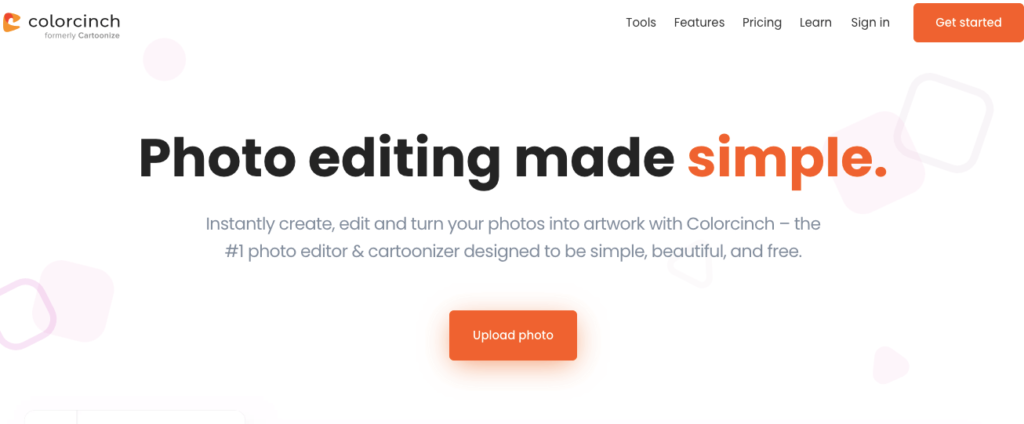 Colorcinch is a free, yet powerful photo editing tool that can help Marketing teams create the content they need to stand out. The interface is intuitive and users can be up and running in minutes. Key features include


Smart editing tools
Available online and offline
Feature-rich photo and text editor
4 million+ photos, graphics, and icons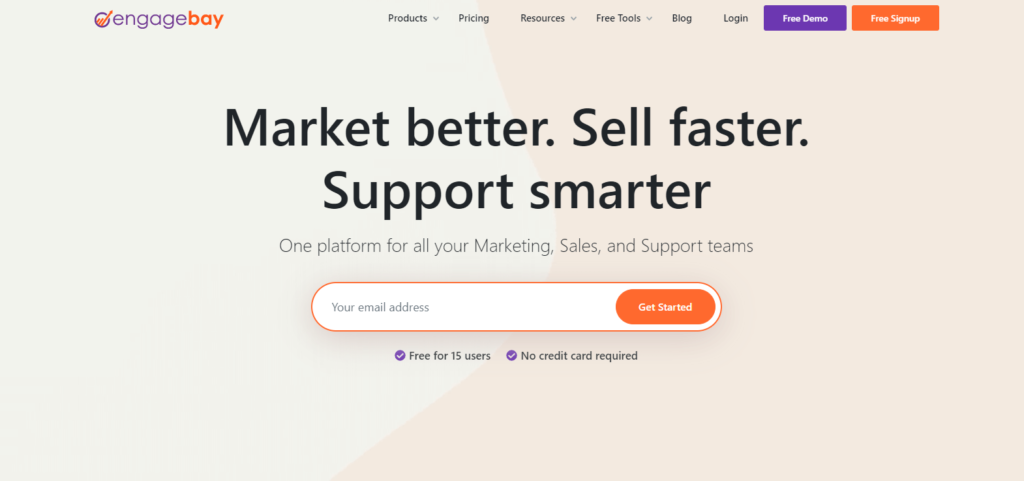 Engagebay is an affordable all-in-one marketing platform with CRM. It combines lead generation, email marketing, and automation, built for growing companies. Key features include:


Landing pages
Email template builder
Email automation
Appointment scheduling
Deal management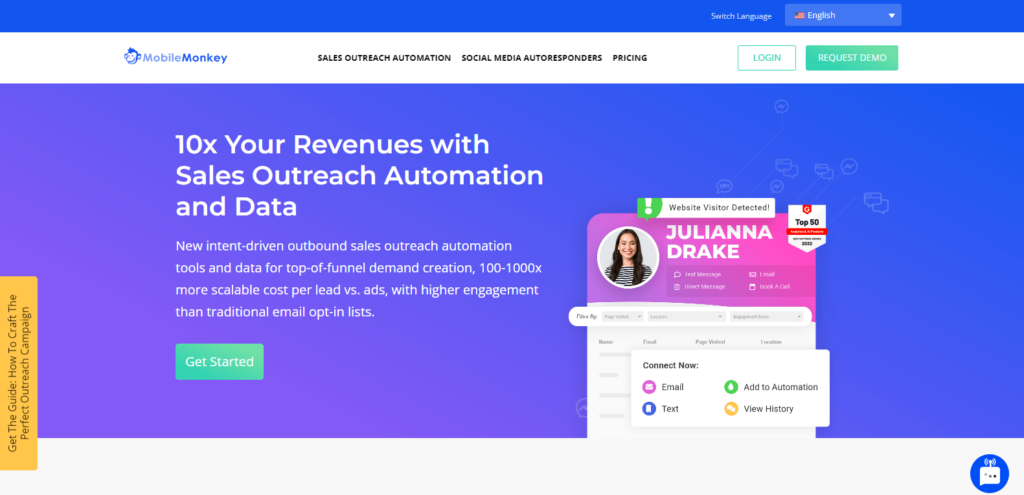 Mobile Monkey facilitates automation that works on email and social media like Facebook and Instagram, ads and SMS, and live chat as well. It uses AI chatbots to promote and get the word out about your brand. Some important features of Mobile Monkey include:


Automated follow-up
B2C prospecting and targeting database
Building a portfolio of influential customers that are a hard target
Website lead generation tools
Money-back guarantee
Conclusion
Technology is driving an evolution in Accounting. The onus is on CPA Firms to equip their teams with the tools they need to stay ahead in a competitive market. The list we have put together can help you figure out the types of solutions that will help you drive productivity at your firm.
A New and Secure Way to Collect Client Documents
Transform the way you collect client documents and data. Save time, improve client experience, and ensure data compliance. Try PlanetVerify for free today!
FREE TRIAL!