At PlanetVerify we are always looking for ways to develop our platform. We receive regular feedback from our users and we are continuously working to ensure PlanetVerify is the most secure, efficient, and compliant way to collect client documents and sensitive information.
This month we have expanded the functionality of our Guest Request feature as well as providing users with new ways they can share documents with clients. 
1 – Guest Requests
PlanetVerify Guest Requests are requests that do not require the end user to set a password to log in- the end user can simply click on a link and upload their data immediately. Platform users can now manually send a reminder to the end user. We have also added in the option to send an SMS message to the end user as part of our improved Guest Request feature. This help article shares more details on the updated Guest Request feature.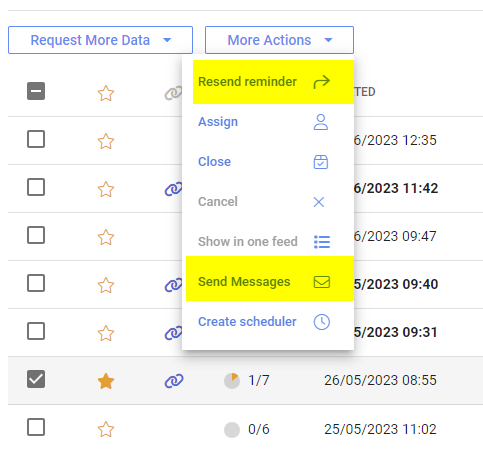 2 – Share Documents With Clients
We have also updated our regular requests with a feature to include an attachment when you request an additional item. For example you may already have a profile with a number of documents collected, but now need to send the recipient a document to review, sign and upload. You can simply select Add item with the profile and request the additional item, attaching the original document which will be sent via email.
We have more exciting plans for the PlanetVerify platform over the coming months, so keep an eye on our socials for further updates.
Otherwise, if you would like to learn more about PlanetVerify and how our platform helps companies move away from legacy, time-consuming, and high risk document and information collection practices to a single digital, streamlined, secure, and compliant process, then reach out today!