We are pleased to announce that PlanetVerify has partnered with Thinqor Solutions, a leading IT consulting company in Hyderabad, India. 
Thinqor Solutions is a one-stop solution for all IT requirements – from staffing to professional consultancy. They are recognized for their new and innovative approach to client-oriented consultancy services and have been nominated as one of India's Top 500 start-ups.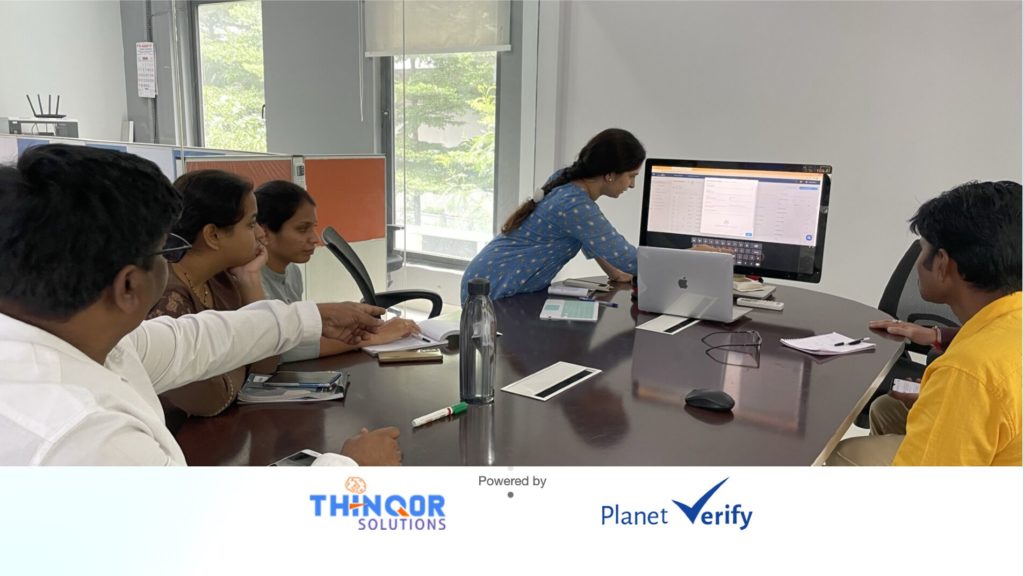 "We are thrilled to further our expansion into India with a partner like Thinqor Solutions. The exceptional and innovative expertise Thinqor Solutions provide to their customers will be amplified even further by this partnership with PlanetVerify and we are delighted to be part of this journey," said Owen Sorensen, CEO, PlanetVerify.
"PlanetVerify provides companies with a secure, compliant, and highly efficient way to share documents and data. We are looking forward to delivering these many benefits to customers and clients across the Indian market," said Srinivas D, CEO, Thinnqor Solutions.
In addition to striking up a partnership, Thinqor Solutions have implemented the PlanetVerify solution in their organization as a new and secure way of collecting personal data and documents.
This partnership is the latest development in PlanetVerify's expanding global presence and growth journey. We will have more announcements to come over the next few months. If you would like to learn more about PlanetVerify, do not hesitate to contact us today!